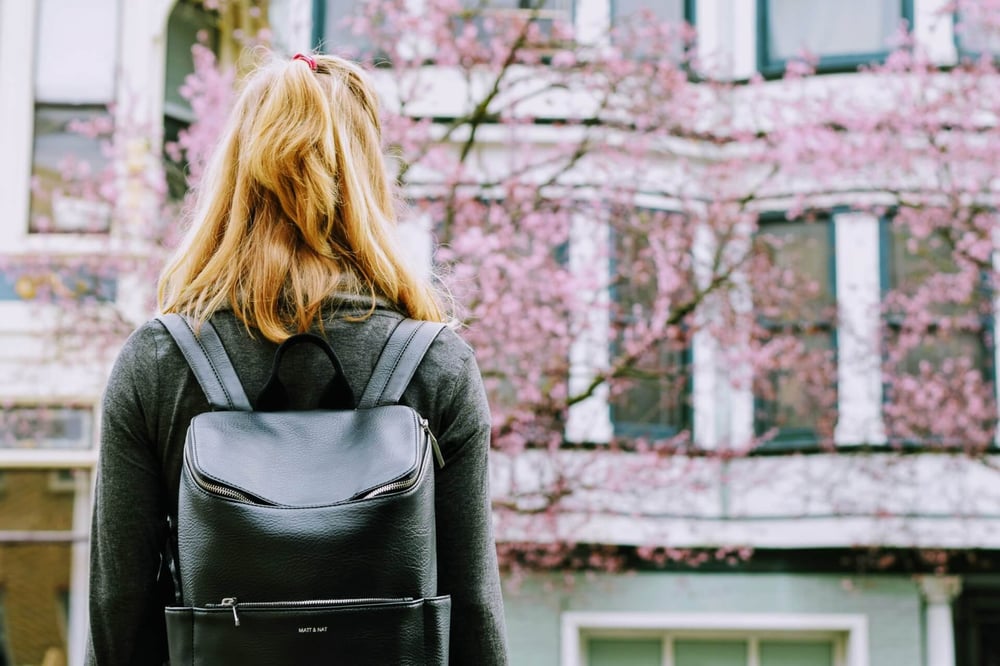 If your child is a college-bound senior, your family will want to fill out the Free Application for Federal Student Aid (FAFSA) as soon as possible. Even if you don't plan to take out student loans or believe you will qualify for aid, a completed FAFSA is necessary to qualify for many scholarships, grants, and work-study programs. While the form has a reputation for being long and complicated, it's undergone improvements in recent years, and the Department of Education estimates it now takes less than 30 minutes to complete. Follow these steps to ensure timely submission of your complete and accurate FAFSA.
1. Gather your information
To make the process as quick and easy as possible, collect all of the information you will need in advance. Gather the following documents for easy access:
Social Security numbers for you, your spouse, and your child
Email addresses for you and your child
W-2 forms and any other records of earnings from two years prior (2018 for the 2020–21 FAFSA)
Federal tax returns from two years prior
All current bank statements, investment information, business records
Documentation of U.S. permanent resident status and alien registration number, if applicable
2. Create an FSA ID
Before you fill out your FAFSA, your child and you or your spouse will each need to create an FSA ID, which acts as your electronic signature on the documents you will submit. This is done online at the Federal Student Aid website. Note that you may not create your child's FSA ID for them, as each FSA ID acts as a legal signature and should not be shared with anyone.
After you create your ID, you will be able to sign your first FAFSA form. Within one to three days, the Department of Education will match your information with the Social Security Administration and send you an email. After this time, you will be able to use your FSA ID to access all of your financial aid information.
3. Apply online
While it's not mandatory to apply online, it is a much simpler process. It allows you to populate data directly from the IRS, reducing the chances that you will need to verify your information. The online application also uses skip-logic to eliminate questions that don't apply to you and is designed to catch common errors. If you don't have reliable internet access or prefer a paper application for another reason, it is possible to do so. You can find a printable FAFSA form here.
4. Use a compatible browser
The Federal Student Aid office recommends using the latest version of Internet Explorer, Edge, Chrome, Safari, or Firefox. Consider updating your browser, if necessary, before continuing.
5. Take the time to make sure it's right
Mistakes can cause delays in the application process and affect the amount of aid for which your child may qualify. Applying online will help to eliminate some type of errors, but care is needed no matter how you fill out your FAFSA. Common FAFSA errors include:
Incorrect Social Security or driver's license numbers
Name on the FAFSA does not match Social Security card
Incorrect marital status (must include legally recognized same-sex marriage)
Failing to list both parents who live together or spouse of the custodial parent
Neglecting to include unborn children in the household
Neglecting to count the student as a member of the household
Failure to register with the Selective Service (males 18–26 only)
Not listing colleges that the student has applied to or listing them in an incorrect order
Leaving questions blank
Not rounding numbers to the nearest dollar
6. Get it in early
While the federal deadline for submitting a FAFSA isn't until June, you could qualify for more aid by getting it in early. Colleges and states set their own FAFSA deadlines, and many offer aid on a first come, first served basis. Iowa's deadline, for example, is July 1, but both the University of Iowa and Iowa State University have priority filing deadlines of December 1, meaning this is the last date to submit the form and qualify for the maximum amount of financial aid available.
7. Don't forget!
The Brookings Institute estimates that one in seven eligible students do not complete a FAFSA. This includes two million students who would have qualified for free federal money in the form of a Pell Grant. Make sure you don't leave money on the table by neglecting to submit a FAFSA.
Boelman Shaw Tax and Financial Planning works with families to reach financial goals like funding a child's higher education. Learn about saving for college, funding your retirement, and other important financial topics on our blog.