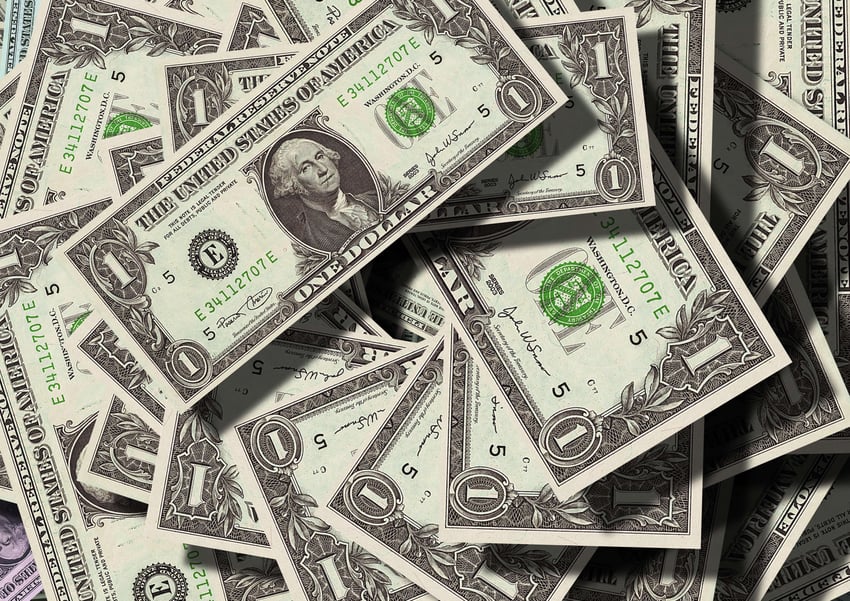 Many Americans miss out on tax credits because they either are not aware of all of their opportunities or because they simply overlook some of them when organizing their documents. Remember to keep these frequently overlooked credits on your radar as you prepare to file your 2013 taxes.
Credits are far more beneficial than deductions on your return. Whereas a deduction will reduce the amount of your income that will be subject to tax, a credit directly reduces the amount of tax you are obligated to pay. For example, at a tax rate of 25%, a one-dollar deduction would save you 25 cents, but a one-dollar credit would save you the entire dollar, so be sure not to miss out on these opportunities.
Saver's Credit
If you are a low- to moderate-income taxpayer and have contributed to a qualified retirement savings plan, such as an IRA or 401(k), in tax year 2013, you likely qualify for this credit. The maximum credit available is $1000 for an individual or $2000 for a married couple filing jointly. The amount you may claim depends upon your income, filing status, and the amount you have contributed toward your retirement fund during the tax year.
The income limits for claiming the Saver's Credit are $59,000 for a married couple filing jointly, $44,250 for heads of household, and $29,500 for single filers. Depending upon your income level, you may be able to take the credit for 10-50% of the amount you have contributed to your retirement plan.
Energy Efficiency Credits
2013 is the last tax year for which Congress has approved these credits, so make sure to take them while you can. The energy efficiency credits amount to either 10% of the cost of certain energy efficiency expenditures up to $500 or a specified amount of $50-300, depending on product category. The credits are available for biomass stoves, HVAC equipment, insulation, roofs, water heaters, windows, and doors. See the Energy Star website for details.
Child and Dependent Care Credit
If you paid for care for a child under the age of 13 while you worked or looked for work, you may be able to claim this credit for 20-35% of your qualifying costs, depending on your AGI. You may also take the credit for care of a spouse or other dependent who was physically or mentally incapable of self-care. The maximum credit is $3,000 for the care of one qualifying individual or $6,000 for two or more qualifying individuals. See IRS Publication 503, Child and Dependent Care Expenses, for more details.
Credits for Educational Expenses
Two credits are available to American taxpayers to help offset the cost of higher education. Each has its own limits and conditions, and you may only take one of these credits per qualifying student. Neither is available to married taxpayers filing separately. Even if you have paid educational expenses in 2013 and do not qualify for either of these credits, remember that you may still be eligible to take an above-the-line deduction for up to $4,000 in tuition and fees for the year.
The American Opportunity Credit
This credit is for up to $2,500 per eligible student for qualifying educational expenses. It is available only for costs associated with the first four years of postsecondary education and may be used for a maximum of four tax years. The student must be enrolled at least half time for at least one academic period during the tax year in a program leading to a degree or other recognized credential. It is limited to filers with modified AGI (MAGI) of $180,000 or less if married filing jointly or $90,000 for single filers. 40% of this credit is refundable, meaning that it may effectively reduce your tax liability to below zero.
The Lifetime Learning Credit
The Lifetime Learning credit is available to a broader range of students for an unlimited period of time. The student must be enrolled in one or more courses, which need not be pursuant to a degree. The maximum credit is $2,000 per return (not per student, as with the American Opportunity Credit) and is available to married joint filers with MAGI at or below $127,000 or single filers with MAGI not more than $63,000. It is a nonrefundable credit, so it will not qualify you for a refund if your tax liability is already zero.
If you have further questions about tax credits that may be available to you, feel free to give us a call. Boelman Shaw Capital Partners offers comprehensive tax and investment services under one roof, allowing us to get a holistic picture of our clients' finances and thereby provide them the most beneficial guidance possible. We provide advice and help for every stage of the tax year, including planning, preparation, filing, and IRS representation.
Material discussed herein is meant for general illustration and/or informational purposes only. Because individual situations will vary, the information shared here should be used in conjunction with individual professional advice.