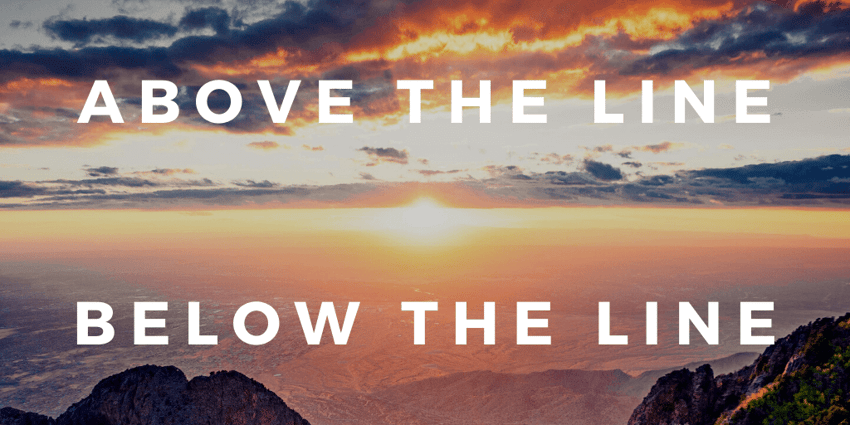 As you gather your documents in preparation for filing 2013 taxes, be sure not to miss any of the valuable above-the-line deductions that you may be entitled to claim. Ask yourself whether you should be taking any of the frequently overlooked above-the-line deductions discussed below.
There is a significant difference between above-the-line and below-the-line deductions. Above-the-line deductions go into the calculation of your AGI, which, in turn, is used to determine your tax rate and your eligibility to take certain credits and itemized deductions. The lower your AGI, the more ways you may be able to lower your tax obligation. The ability to claim more credits is especially beneficial because they are direct subtractions from the amount of tax you owe, while deductions indirectly reduce tax liability by decreasing the amount of your income that is subject to tax. Above-the-line deductions benefit a broader spectrum of taxpayers because they can be taken regardless of whether you itemize or take the standard deduction.
Student Loan Interest Paid by Your Parents
Because your parents are not legally obligated to pay student loans taken out in your name, they cannot deduct the interest they pay on your behalf. If your parents do not claim you as a dependent on their tax return, and your MAGI in 2013 is below $75,000 ($155,000 for married joint filers), you may be able to claim up to $2,500 in student loan interest that they paid for you in 2013. This deduction is not available to married separate filers. See IRS Publication 970 for more details.
Educational Expenses
If you paid tuition and/or fees required for your, your spouse's, or your dependent's attendance at a qualified institution of higher education, you may be able to deduct up to $4,000 of those costs. This deduction is available to taxpayers whose MAGI does not exceed $80,000 or $160,000 if married filing jointly. This deduction is also unavailable to married separate filers.
Educator Expenses
You do not have to be a full-time classroom teacher to claim these expenses. The deduction is available to aids, counselors, and other instructors. This deduction does have other limits, however. You must work at least 900 hours over the course of the school year in a qualified elementary or secondary school to take the deduction. The maximum deduction is $250 for single filers and $500 only for married joint filers who both are educators, but neither spouse may claim more than $250 of their own expenses.
Health Insurance Premiums for the Self-Employed
If you are self-employed, you may be able to deduct 100% of the premiums you pay for health, dental, and long-term care insurance. It applies to policies for yourself, your spouse, and your dependents. Unlike the itemized deduction for medical expenses, this deduction does not require that your expenses meet a threshold percentage of your AGI in order to claim it.
For more information about how to lower your tax obligation, see our previous blog post, Claim All of Your 2013 Tax Credits! Boelman Shaw Capital Partners can help you make sure that you take advantage of all the deductions and credits available to you in 2013, as well as planning to reduce your liability for 2014. Contact us today to set up your tax appointment.
Material discussed herein is meant for general illustration and/or informational purposes only. Because individual situations will vary, the information shared here should be used in conjunction with individual professional advice.