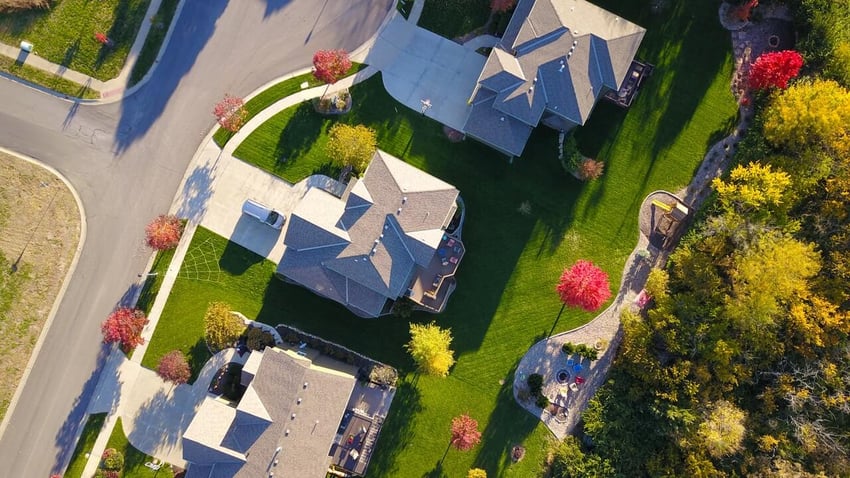 Buying a home is an important decision. It takes a great deal of planning, organization, and self-discipline. Owning a home can be both personally and financially rewarding, but it requires careful financial planning. Potential home buyers should ask themselves some key questions before committing to a purchase.
1. Is this the right time?
Compare the costs of renting and buying a home at this time. If you have a shaky credit history but are in the process of strengthening it, then waiting until some negative items fall off your credit report can save you over the long term in a lower mortgage interest rate. Also consider how much cash you have available for a down payment. If you can put down at least 20%, then you will lower the interest you pay in the long term, and you will avoid having to pay for private mortgage insurance (PMI) every month.
2. Can I afford it?
Take the time to put your household budget on paper. Forbes recommends following a 50/20/30 rule for budgeting:
50% of net pay allocated to essential expenses, such as housing, food, utilities, and transportation.
20% of income to work toward financial goals, such as debt payments, retirement, and other savings.
30% for lifestyle choices, such as entertainment, pets, personal care, dining out, childcare, etc.
According to this rule, if a mortgage, combined with your food, transportation, and utility costs, would consume more than 50% of your income, it may not be the best time to buy.
Forbes also recommends another strategy: Get preapproved for your mortgage before you decide what you can afford. This will give you an idea of your upper limit. Don't go with this number, however, since the lender is financially incentivized to make your loan amount as high as possible. As a general rule, reduce the preapproval amount by 20%, and look for homes in that price range.
Don't forget about additional costs beyond the mortgage.
When you buy a home, you must also account for property taxes, insurance, closing costs, maintenance, and utility costs, which will likely be higher if you plan to move to a home that is larger than your current one.
Don't skip the inspection.
An appraisal does not take the place of a professional home inspection. The inspection provides valuable information about repairs and maintenance the home will need over time, and it will help you to understand the true cost of buying. If the home will need significant repair, then you may be able to negotiate the price downward to compensate. The cost of an inspection is well worth the insight it provides.
3. What is included in the purchase price?
Don't assume that everything you see when you tour the home will be there when you take possession. Hot tubs, appliances, window treatments, and plumbing fixtures that you love may be powerful selling points in your mind, but if they are among the list of reasons you want to buy the home and are willing to pay a certain price for it, confirm that such features will be included in the sale. If you expect these kinds of items to be part of the deal, be sure to get them written into the contract to avoid disagreements when you take possession.
4. How long do I plan to live there?
If you think you may move within a few years, then renting may be a better option. If you plan to rent the home out in the event that you move, investigate the rental market in the area beforehand to get a sense of how difficult it would be to rent and how much you rent can expect to collect each month. In many cases, renting a home that was recently purchased will not cover the cost of the mortgage, and you could end up paying some of the old mortgage in addition your new mortgage or rent after you move.
Boelman Shaw Capital Partners provides professional financial planning services to help you meet your goals. Whether you are planning for home buying, marriage, an expanding family, college, or retirement, we have the expertise to educate you about your saving and investment options and find solutions that fit your needs.
Material discussed herein is meant for general illustration and/or informational purposes only. Because individual situations will vary, the information shared here should be used in conjunction with individual professional advice.