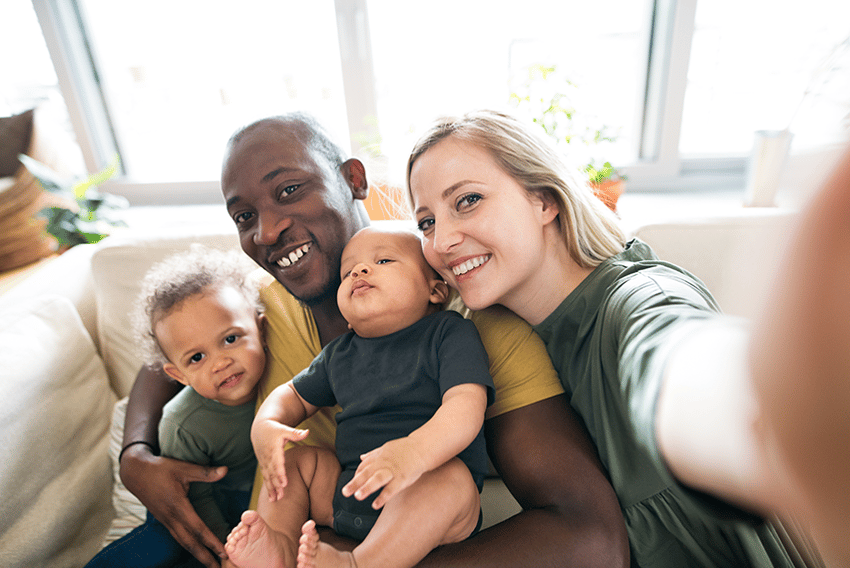 Our last post focused on the family financial planning needs of same-sex and unmarried partners. In this week's article, we will take a look at special considerations for multigenerational and blended families.
Multigenerational Family
A multigenerational family, simply put, consists of more than two generations sharing a household. Such a household may form when an elderly parent moves in with an adult child and grandchildren to receive assistance with daily tasks; when an adult child with children returns to a parent's home for financial support; or in a variety of other ways. However it has come about, there are currently more than 4.3 million multigenerational households in the U.S, and these families must consider the financial situations of all of their members. Orchestrating a plan to care for and protect all members of a multigenerational family requires a great deal of communication, cooperation, and awareness of potential financial obstacles.
All adult members of a household, whether multigenerational or not, should make the details of their finances accessible to one or more other capable adults in the home in case of emergency. Other household members will be better able to take care of bills, pay medical expenses, and maintain the home if accounts and passwords are assembled in one place. It is also important to communicate what insurance policies each family member holds and what beneficiaries are named so that payments from policies such as life, disability, and long-term care insurance can effectively be claimed and collected. Estate planning documents, such as wills and powers of attorney, should also be known and accessible.
When multiple adults share a household, it is important to the financial health of the family that each take individual responsibility for her or his own finances. While sharing costs and space can greatly reduce the financial burden on all family members, sometimes the greatest weight falls on the shoulders of one adult or one generation. It is valuable for all family members, from children with income to capable elderly grandparents, to assess their individual means, needs, priorities, and goals. Everyone in the family can feel more secure when each member has a budget, a plan, and savings set aside for emergencies.
Blended Family
Couples with non-joint children are often referred to as blended families. A 2003 study estimated that 40% of marriages included stepchildren under the age of 18. Because these families have experience shift in their structures, it is important that adult members revisit their financial and estate plans to make sure that they reflect their current family needs. Update beneficiaries on life insurance policies and retirement accounts, and make sure your will is up to date. Even if you have remarried, failure to do these things can cause your ex to receive funds that you would have wanted to go to your current spouse and/or your children. Decide who should care for your children if you die before they are grown, and arrange for that care in your will, your life insurance policy, and/or a trust. Of course, you should communicate your plans to your partner and all other adults who would be affected.
Communication is vital in any relationship, but perhaps more so in a blended family, which often consists of adults who form a partnership after they have developed their own financial habits, values, goals, and routines. The better a couple can communicate their individual approaches to matters like budgeting, saving, investing, and goal setting, the more effectively they can work together to meet their family's needs.
Boelman Shaw Capital Partners can help you navigate the complexities of financial planning for your family. We take the time to get to know you, your goals, obligations, and your financial picture to give you advice tailored to your family's unique needs.
Material discussed herein is meant for general illustration and/or informational purposes only. Because individual situations will vary, the information shared here should be used in conjunction with individual professional advice.