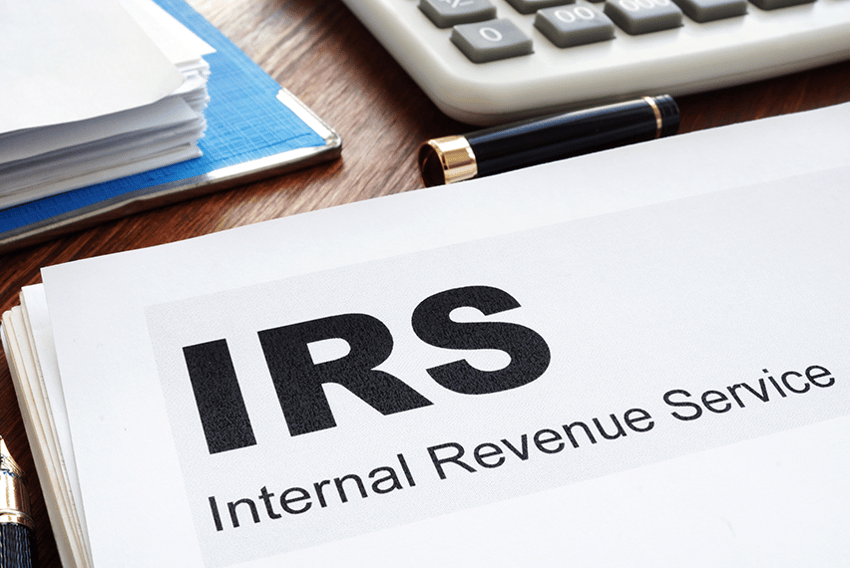 It's tax season, and we all hope to be done with the process as soon as we get our returns on their way to the IRS. No one likes to receive a letter or a call from the IRS asking us to answer questions or provide additional documentation after we thought our work was done. If the IRS does contact you to follow up, however, don't panic. It does not necessarily mean they suspect you of any wrongdoing.
Why is the IRS contacting me?
The IRS may contact you for a variety of reasons. Some returns are chosen for audit at random. If the IRS receives conflicting information regarding 1099 or W-2 income, this will trigger further questions. Earning a high income can also increase your chances of an audit. According to IRS statistics reported by the Wall Street Journal, earning over $1 million in a year can increase the chances of being audited from around 1.1% to 8.4%. Other factors that some experts believe may influence the IRS to probe further are foreign transactions, rental losses, home office deductions, business use of a vehicle, or losses for a business that may be construed as a hobby.
What do I do now?
Understand the problem, and gather the required documents.
Examine your letter from the IRS to make sure you understand exactly what they are scrutinizing and what you will need to provide to satisfy them. If it is straightforward, and you know exactly how to resolve the situation, you may want to simply provide the requested information on your own. If you do not fully understand your letter, however, or if you are unsure of your legal position with regard to the portion of your return under scrutiny, then you will want to consult with a professional. In either case, gather the requested documents, and make copies that you can provide to the IRS while retaining originals for yourself.
Respond.
If you receive an audit letter from the IRS, you must respond within 30 days. Delaying your response can increase the amount you owe as interest builds on your balance. The notice should include specific information about what aspects of your return are being examined and what additional documentation you must provide. It is likely that the entire process can be handled through the mail, so dealing with this promptly can reduce the chances of an agent contacting you directly. It is best to keep all of your communication with the IRS in writing, if possible. This gives you a much better opportunity to reflect on what you say before you say it, and it allows you to maintain your own records of your communications.
If an agent contacts you directly, do not ignore the call. You will want this person on your side, and that will be especially difficult to accomplish after he or she has had to spend a lot of time and effort to get you on the phone in the first place. At the same time, do not offer an agent more information than he or she requests. If you have decided to get representation from a tax professional, then refer the agent to your representative. If you are representing yourself, then keep your answers brief and to the point. Offering unsolicited narratives can give rise to new questions that the agent may not have otherwise thought to ask.
Be wary.
There have been many reports of scams perpetrated by people posing as IRS agents. Understand that an agent of the IRS will never ask for payment by wire transfer or prepaid card, nor will an agent threaten to call the police, immigration authorities, or the DMV simply because you owe a balance on your taxes.
If you decide to obtain representation, you can hire a CPA, a tax attorney, or an enrolled agent (EA) to represent you with the IRS. These are the only types of tax professionals who are specifically trained and legally eligible to do this. Boelman Shaw Capital Partners offers a complete range of tax services, including tax preparation, tax planning, and IRS representation, so our clients can relax and let us deal with the hassle and paperwork of tax season.
Material discussed herein is meant for general illustration and/or informational purposes only. Because individual situations will vary, the information shared here should be used in conjunction with individual professional advice.