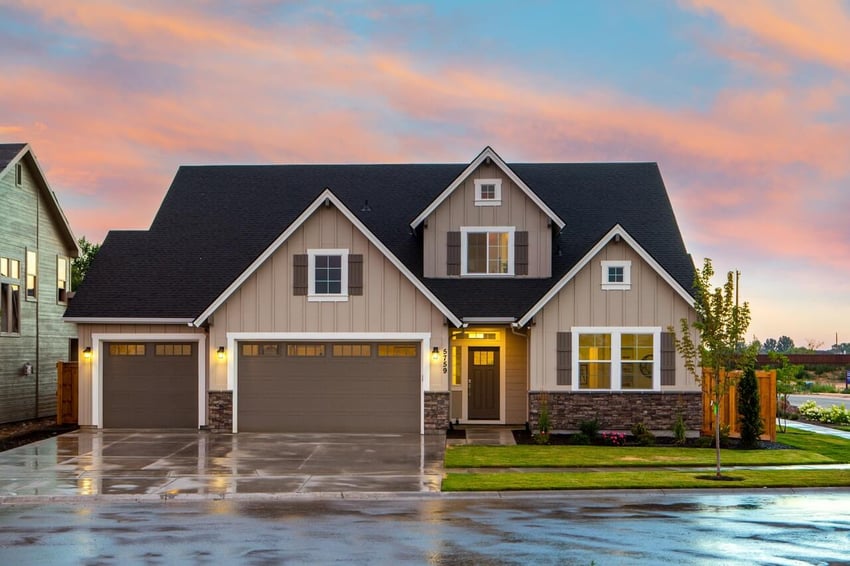 One of the most important family financial planning tasks most people undertake is buying a home. The state of Iowa and the federal government offer a number of programs to help residents to fund homeownership.
Take Credit Mortgage Credit Certificate Program
The Take Credit program is a federal tax credit for low- to moderate-income first time homebuyers (or those who have not owned interest in a home in the preceding three years). Some veterans and buyers of homes in certain targeted areas can also take advantage of this credit, even if they are not first time buyers. The amount of the credit is based on a percentage of mortgage interest paid in a given year. The implementation of this program varies from state to state, but in Iowa, it allows recipients to claim 30% of their annual mortgage interest paid, up to a limit of $2,000. Because it is a credit, it directly reduces the tax obligation for the year, dollar for dollar. This is in contrast to the mortgage interest deduction that you can claim when you itemize deductions using Schedule A. Take Credit is a nonrefundable credit, however, which means that it cannot reduce tax liability to below zero.
The Iowa Finance Authority (IFA) allocates funds to this program to help qualifying new homebuyers. In order to benefit from this program in Iowa, you must go through an IFA Participating Lender. Simply choose a participating lender when you apply for home financing, and you can apply for a Mortgage Credit Certificate (MCC) at the same time. The lender will send your application and documentation to IFA. If IFA approves your application prior to closing, they will issue an MCC after the closing process is complete. You will use the MCC to document your eligibility for the tax credit.
FirstHome and FirstHome Plus Programs
The FirstHome program gives access to affordable, state-sponsored, fixed-rate mortgages to low- to moderate-income first time buyers through participating lenders. The interest rates tend to be lower than market rates and have fewer mortgage fees. Interest rates for FirstHome loans are not dependent upon credit rating, although borrowers must demonstrate ability to pay and have an acceptable credit history. The FirstHome Plus grant may be awarded in conjunction with the FirstHome mortgage. It provides up to $2,500 to eligible borrowers to assist with down payment and closing costs.
Homes for Iowans and Homes for Iowans Plus Programs
These programs are similar to the FirstHome and FirstHome Plus programs, but they are available to both first time and repeat home buyers in Iowa.
This program provides grants of $5,000 to assist with down payment and closing costs for eligible service members or their surviving spouses. To be eligible, a service member must meet certain active duty requirements and use an IFA-approved lender for financing.
Federal Programs
The U.S. Department of Housing and Urban Development also offers programs that can make home buying more affordable. FHA loans can allow borrowers to qualify for competitive interest rates, even in the case of problematic credit histories. They require only a 3.5% down payment, which compares well to the 5-20% you would have to put down on a conventional loan.
Buying a home requires careful financial planning. Before you decide to buy, consider all of the associated costs, and make sure that you are financially ready. Our recent blog provides some good tips for getting started.
Boelman Shaw Capital Partners provides a broad spectrum of financial services, including tax preparation and planning, financial planning and investment, insurance, and business services. For help with your financial planning needs, give us a call.
Material discussed herein is meant for general illustration and/or informational purposes only. Because individual situations will vary, the information shared here should be used in conjunction with individual professional advice.