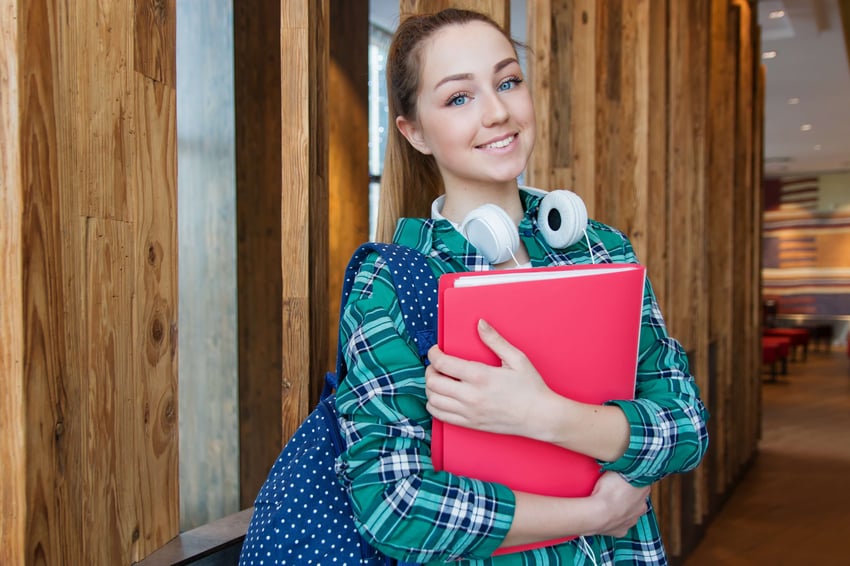 Most of us were taught when we were young that the way to be financially secure is to get a good education. A college degree opens doors to high income and satisfying work. It's true. According to the nonprofit group American Student Assistance, in 2010, college graduates earned 114% more than young adults without a high school diploma, 50% more than those with only a high school diploma, and 22% more than those with an associate's degree.[i]
The problem, of course, is that a good education is expensive, and it's becoming more so over time.
According to the College Board, the annual average overall cost of college in 2012-2013 is $22,261 at a 4-year public college and $43,289 4-year private college. The Department of Education reports that the annual cost of public education has increased 6.5% per year over the past decade. [ii]
Accordingly, the burden of student loan debt has become increasingly heavy. 60% of US college students borrow to fund their education each year. Approximately 37 million Americans currently have outstanding student loans. Of those, 25% owe more than $28,000; 10% owe more than $50,000; and 3% owe more than $100,000. Combine the increasing cost of college with a sluggish employment market and other hardships brought about by the recent financial crisis, and the weight of these debts can be crushing.
In fact, 14% of student loan holders currently have at least one past due account, and 41% become delinquent at some point in the first five years of student loan repayment. Between 2004 and 2009, only 37% of student loan borrowers in the repayment period managed to make timely payments without postponement or default.[iii]
As daunting as it seems, it is possible, with proper planning, to secure a quality higher education for your child.
It is not necessary to save all of the funds before your child starts college. Saving 50% good rule of thumb. While in college, your child can supplement that down payment with part-time job, work-study, grants, federal or private loans, contributions from your current income and investments, and gifts from family members. Start with whatever you can afford to save, and add to it over time. Even putting away small amounts, if done regularly, can grow into a good down payment on your child's education. For example, the chart below illustrates potential growth of various investment amounts over time.*
| | | | | |
| --- | --- | --- | --- | --- |
| Child's Age Now | $100/month | $200/month | $300/month | $400/month |
| Newborn | $38,735 | $77,471 | $116,208 | $154,941 |
| 4 | $26,231 | $52,462 | $78,693 | $104,924 |
| 8 | $16,388 | $32,776 | $49,164 | $65,552 |
| 10 | $12,283 | $24,566 | $36,849 | $49,132 |
| 14 | $5,410 | $10,820 | $16,230 | $21,640 |
| 16 | $2,543 | $5,086 | $7,629 | $10,172 |
*Amounts assume a 6% rate of return. Consult a professional to determine the best investment options for you and to discuss potential return rates.
When putting money aside for college, be aware of the tax-advantaged strategies that are available.
With a Coverdell Educational Savings Account, you can make contributions, which grow tax-deferred, of up to $2000 annually. All earnings are free of federal tax, and most states also offer tax exemption if the funds are used for qualified educational expenses. Bear in mind that if there is a balance in the account when the beneficiary reaches age 30, they generally must be distributed within 30 days, and the earnings will be subject to tax and a 10% penalty of not used for qualified educational expenses by this time. You can avoid this tax and penalty by rolling the balance into another Coverdell ESA for a family member before your child reaches the age limit.
The interest on US Savings Bonds Series EE and I is exempt from federal tax if used for qualified educational expenses.
With a UTMA/UGMA Custodial Account, the child holds the assets in his or her own name with an adult acting as custodian. The contributions are irrevocable, and the child gains control of them at age 18 or 21, depending on your state. The earnings and capital gains generated are taxed to the child each year (generally first $1000 tax free, next $1000 taxed at child rate, over $2000 taxed at the parents' rate).
Contact Boelman Shaw to speak with one of our experienced professionals to discuss the details of these savings strategies and to start securing your child's education today.
Material discussed herewith is meant for general illustration and/or informational purposes only, please note that individual situations can vary. Therefore, the information should be relied upon when coordinated with individual professional advice.
---
[i] http://www.asa.org/policy/resources/stats/default.aspx
[iii] http://www.asa.org/policy/resources/stats/default.aspx