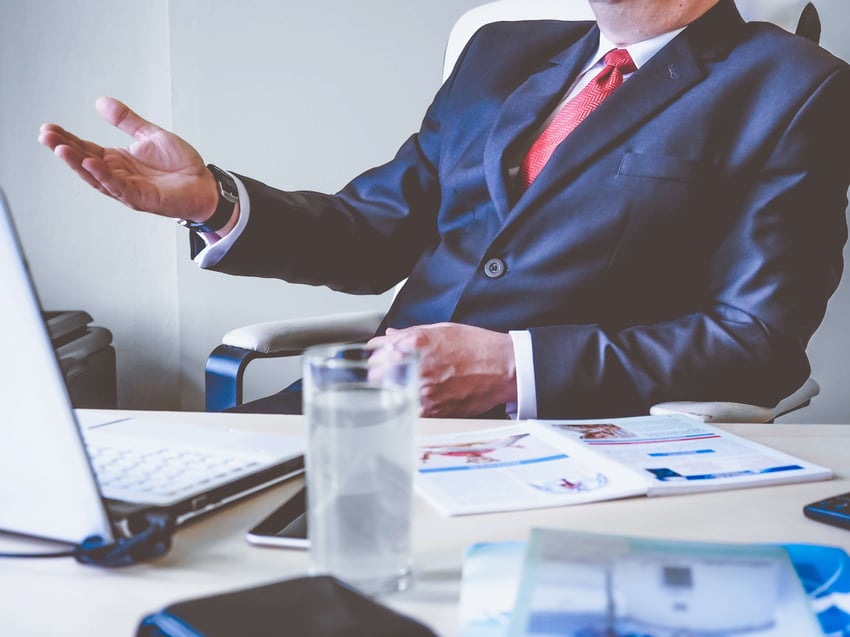 When looking for a Des Moines professional to prepare your tax return, you should understand that individual preparers vary widely in their experience, education, and licensure. Although the IRS has attempted to put regulations in place for all paid tax preparers, a recent court decision has prevented them from implementing these new rules. Unless and until the IRS wins an appeal of this decision, many "professional" tax return preparers will continue to offer their services without meeting any educational, practical, or knowledge-based requirements. Understanding your preparer's professional and educational background and applicable licensing requirements will allow you to choose a preparer who meets the level of competence your desire.
Fringe Tax Preparers
The National Consumer Law Center has published reports of widespread incompetence and fraud in the tax prep industry. They especially warn against the dangers of what they term "fringe" tax preparers. According to the group, these include businesses that are historically associated with consumer exploitation, such as payday loan stores, used car dealers, some jewelry and furniture retailers, and those that offer services to immigrant communities. They especially caution against preparers who offer "refund anticipation loans" (RALs), which provide these fringe providers incentive to enter the tax preparation business and in many cases, to engage in tax fraud in order to inflate refunds. If you are thinking of hiring an independent, unregulated tax preparation service, proceed with a great deal of caution, and know the provider's credentials and reputation. Your local Better Business Bureau keeps records of reports of questionable business history and disciplinary actions.
National Tax Preparation Chains
Tax prep chains provide a modestly priced service, which, according to Consumer Reports, can be perfectly adequate for simple returns. Employees typically receive a several-week training course, and these companies claim that supervisors review the work of new hires.
Enrolled Agents
Enrolled agents are licensed by the IRS and have specific training in tax planning, preparation, and IRS representation. They must pass a "suitability check," which includes a criminal background and credit history check, pass examinations, and complete 72 hours of continuing education every three years. An enrolled agent can represent clients before the IRS in case of an audit, payment/collection issue, or appeal. To learn how to verify the status of or research disciplinary action against an enrolled agent, see the Enrolled Agent page on the IRS website.
Certified Public Accountants
Certified public accountants (CPAs) are subject to the rules of their state board of accountancy. In Iowa, as in other states, CPAs must meet strict educational requirements, be "of good moral character," and pass extensive examinations. Iowa CPAs must complete 120 hours of continuing education every three years and may offer a wide variety of financial services, including tax preparation, tax planning, and IRS representation. If you're considering a CPA, limit your search those who include tax preparation among their specialties. It is always a good idea to verify the credentials of any professional you hire. You can check CPA licensure status through the State of Iowa's website, and the American Institute of CPAs maintains records of disciplinary actions against its members on its site.
Tax Attorneys
A tax attorney in Iowa must be a member of the state bar, which requires a law degree (J.D.) and passage of the bar exam as well as an ethics exam. Iowa attorneys must complete a minimum of 15 hours of continuing education per year. Tax attorneys have detailed knowledge of tax law, making them most beneficial in cases involving complex legal issues. Tax attorneys may offer tax planning and IRS representation, but most people and small businesses to not need the specialized expertise and additional cost of a tax attorney for regular filing. The Iowa Supreme Court's website provides licensure and disciplinary information about attorneys practicing in the state.
According to Consumer Reports, the best tax return preparer for you is one who has a detailed understanding of your particular financial situation and can minimize your tax liability. Boelman Shaw Capital Partners offers our clients full-spectrum tax and financial planning services. This breadth of service allows us to create the intricate understanding of each client's financial picture that puts us in the best position to help you get the most out of your money, from this year's filing to planning for the future that includes tax-savvy investment and savings to save you on future returns.
Material discussed herewith is meant for general illustration and/or informational purposes only, please note that individual situations can vary. Therefore, the information should be relied upon when coordinated with individual professional advice.