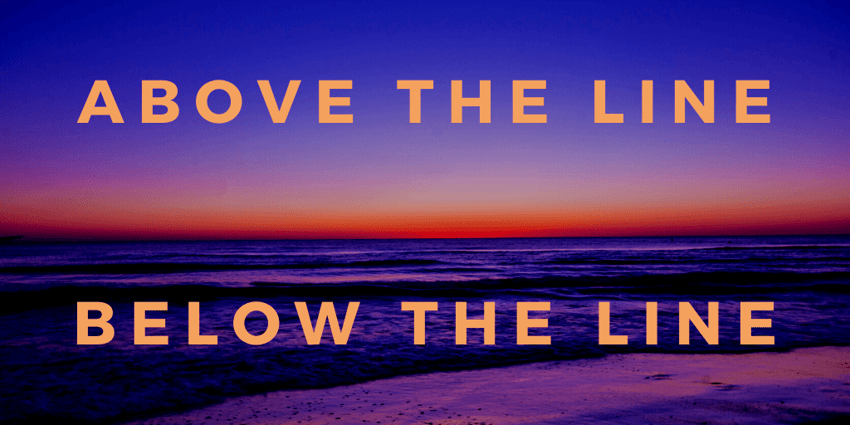 Our previous two blogs have highlighted credits and above-the-line deductions that you may be able to claim on your 2013 return. Although maximizing your credits and above-the-line deductions is essential to minimizing your tax owed, below-the-line deductions are also important to taxpayers who itemize.
Whereas credits directly reduce the amount of tax you owe, and above-the-line deductions immediately affect the calculation of your AGI, below-the-line deductions are subtractions from your AGI. If the total of your below the line, or itemized, deductions is greater than the standard deduction, then it is in your interest to claim all of these you can.
Charitable Contributions
You probably already know to keep receipts for charitable contributions, but don't forget about your noncash donations. Goodwill and St. Vincent de Paul both publish valuation guides to help you calculate some of these contributions. If you drove your car for charity, you can also deduct 14 cents per mile plus parking and toll costs associated with the trip.
State Sales Tax
Although the right to deduct state sales tax expired at the end of 2011 and was not in effect when 2012 returns were due, Congress reapproved the deduction for 2013, allowing retroactive deduction of sales tax for 2012 returns as well. Taxpayers have a choice between deducting states sales tax or state income tax. You may not deduct both.
The IRS has published tables that establish general guidelines for the appropriate amount of sales tax to deduct based on income, state sales tax rate, and number of exemptions. Your deduction may exceed the amount listed in the table, however, if you purchased big-ticket items such as a vehicle or home building materials. For a more specific calculation of how much you may be able to deduct, the IRS also provides a calculator on its website.
Medical Costs and Health Insurance Premiums
Most taxpayers can deduct medical costs, including health premiums paid, if they comprise 10% or more or their AGI. This threshold is up from 7.5%, so it is more difficult to meet this year. The increase is delayed until 2017 for those 65 or older. This threshold is one reason it is crucial to claim all of the tax credits and above-the-line deductions you can. The lower your AGI, the easier it is to meet the threshold.
Most self-employed individuals, however, may take an above-the-line deduction for health, dental, and qualifying long-term care premiums. In order to take this deduction, you must have self-employment income and no available health insurance plan from your or your spouse's employer. If eligible, you may deduct premiums and other medical costs for you, your spouse, and your dependents.
Investment Expenses
This is another deduction for which your AGI calculation is an essential factor, as you can only deduct investment expenses if they exceed 2% of your AGI. The obvious investment-related expenses that come to mind include broker and other fees paid for investment advice or services, but there are some other costs that you might not have thought of. You can deduct subscriptions to investment magazines, rent for a safe deposit box used to store investment documents, any attorney or other fees you may have paid to pursue collection of taxable investment income, software used to manage your investments, and transportation costs associated with travel to your broker or advisor's office. Not all investment-related expenses are deductible, so consult your CPA or tax attorney for advice specific to your situation.
Boelman Shaw Capital Partners provides our Des Moines area clients with knowledgeable and professional tax planning,preparation, and IRS representation services. Contact us today to schedule your tax appointment. We will advise you of all of the tax credits and deductions to which you are entitled and how to limit your tax obligation in the future.
Material discussed herein is meant for general illustration and/or informational purposes only. Because individual situations will vary, the information shared here should be used in conjunction with individual professional advice.