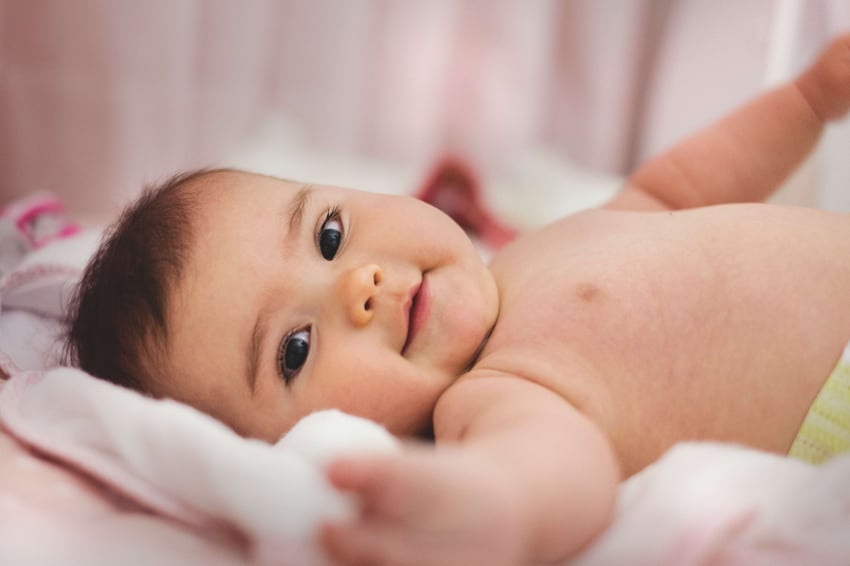 You're welcoming a new child into your family. Congratulations! This young person will bring many things into your life – joy, frustration, love, anxiety, additional costs, and, thankfully, additional tax benefits. Here are some of the ways your tax return may change this year:
Your Personal Exemption
You get to take an additional personal exemption on your return. The personal exemption for 2015 is $4,000, but it begins to phase out at an adjusted gross income (AGI) of $309,900 for joint filers and disappears completely at $432,400 joint AGI.
Your Filing Status
If you are a single person, adding a child to your household will typically qualify you for "head-of-household" filing status. This change increases the standard deduction from $6,300 to $9,250 in 2015.
The Child Tax Credit (and the Additional Child Tax Credit)
The Child Tax Credit is a $1,000 credit for each child under 17 years old that you live with, support, and claim as a dependent on your return. The Child Tax Credit is nonrefundable (meaning that it be used only to the extent that it reduces your tax liability to zero).
The Additional Child Tax Credit, on the other hand, is refundable. This credit may allow you to take advantage of the unusable portion of your Child Tax Credit, potentially reducing your tax liability to below zero. That means it's possible that the Additional Child Tax Credit would entitle you to a refund even if you paid no tax during the year.
Child & Dependent Care Credit
If you incur childcare expenses in order to earn money from work, then you can use this credit to help you cover those costs. If you file jointly, both filers must have earned income from work. Depending on income levels, the maximum credit can cover up to 35% of the first $3,000 spent on childcare for one child or of the first $6,000 spent on care for 2 or more children.
Adoption Credit
If you adopted your new child, then you may be able to claim a credit for the expenses associated with your adoption. The adoption credit can be taken for up to $13,400 for expenses such as adoption fees, attorney's fees, court costs, and travel. For 2015, this credit begins to phase out at a modified AGI of $201,010 and completely phases out at $241,010.
The Earned Income Tax Credit
While this credit is available to childless taxpayers, it stands to benefit those with children much more. The maximum EITC for taxpayers without children is $503 in 2015, but those with one child can claim a credit of up to $3,359. If you now have 2 or 3 children, this credit can be worth up to $5,548 or $6,242, respectively.
Boelman Shaw Capital Partners provides professional tax and financial planning services in Des Moines, Iowa. We can help you make sure to claim all of the new credits and deductions to which you're now entitled.
Sources
Erb. "IRS Announces 2015 Tax Brackets, Standard Deduction Amounts And More." Forbes. Forbes.com LLC, 30 Oct 2014. Web. 20 Nov 2015.
"Top Six Things You Should Know about the Child Tax Credit." IRS.gov. Internal Revenue Service, 25 Feb 2015. Web. 20 Nov 2015.
Summers. "The Child Tax Credit A Tax Break for People Who Have a Qualifying Child." U.S. Tax Center. Remark Media, 26 March 2015. Web. 20 Nov 2015.
"Bulliten No. 2014–47." IRS.gov. Internal Revenue Service, 17 Nov 2014. Web. 20 Nov 2015.
Caplinger. "The Tax Guide to Having a Baby." Daily Finance. AOL Inc., 12 Jan 2015. Web. 20 Nov 2015.
Boelman Shaw provides tax advice. Registered Representatives, Securities offered through Cambridge Investment Research, Inc., a Broker/Dealer, Member FINRA/SIPC. Investment Advisor Representatives, RDA Financial Network, a Registered Investment Advisor. Cambridge Investment Research, Inc., RDA Financial Network, and Boelman Shaw Capital Partners are not affiliated. Cambridge does not provide tax advice. CIR156937