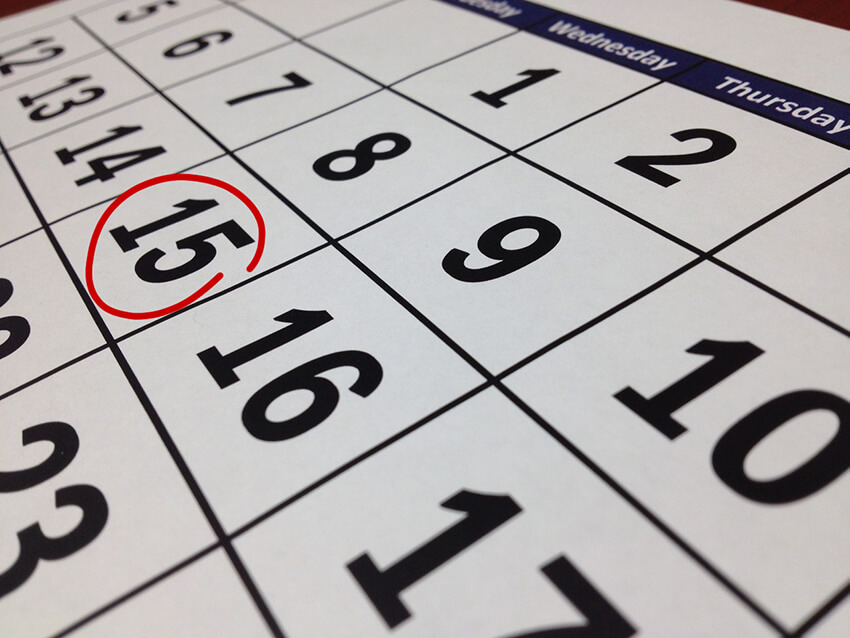 Life can often get in the way of our best intentions. Tasks get put off or pushed aside as more pressing issues demand our attention. The cost of putting of filing your taxes, however, can be very high. Whether you are short of time to complete your tax return or money to pay the bill, making a small time investment in jumping through some basic hoops can save you the hefty penalties that the IRS imposes on procrastinators.
Late Filing Penalties
If you file after the April 15 deadline, the IRS may impose a penalty of 5% of your unpaid taxes for each month or partial month that your return is late. If your return is over 60 days late, the minimumpenalty is $135 or 100% of the amount due, whichever is lower.
You can avoid the failure-to-file penalty by taking a few minutes to file an application for an automatic extension, using Form 4868. The form asks for basic information and an estimate of your tax obligation. If you pay at least 90% of your actual amount due at this time and the rest by the extended due date, then you can avoid the failure-to-pay penalty as well as the failure-to-file penalty.
Late Payment Penalties
Merely filing your tax return or an application for extension by the deadline will save you the heftiest penalties, but late payments will also cost you. Outstanding balances incur a 0.5% penalty per month after April 15, and depending upon how long payment is delayed, that penalty can grow to as much as 25% of your unpaid tax bill. In addition to the failure-to-pay penalty, the IRS currently charges an interest rate of 3%.
Note that the failure-to-pay penalty is only 1/10 the cost of failure-to-file, so it is worthwhile to file your tax return on time even if you can't pay the IRS a penny of what you owe. The IRS does allow a small break to late filers, however. If you incur both failure-to-file and failure-to-pay penalties in the same month, then the failure-to-file penalty is reduced by the failure-to-pay amount.
Save on Penalties with an Installment Plan
Even if you cannot pay your entire tax bill, you can cut your late payment penalties in half by setting up an installment agreement with the IRS. You can apply online or by filing Form 9465. The standard fee for setting up an installment agreement is $120, but it is reduced to $52 if you agree to direct debit payments. If your income is less than 250% of the poverty level established by the US Department of Health and Human Services, then you can apply for a reduced installment agreement fee of $43 by filing Form 13844.
If you can pay off the full amount due within 120 days, however, you can avoid installment agreement fees and late penalties by simply asking the IRS for additional time to pay. You can make this request either through the IRS's Online Payment Agreementapplication or by calling (800) 829-1040 for individuals or (800) 829-4933 for businesses.
If You Simply Cannot Pay What You Owe
If you absolutely cannot pay your IRS bill, even with additional time or by making installment payments, then you can submit an offer in compromise. This consists of supplying the IRS with information about your financial status, income, assets, expenses, and a proposed plan for payment through their Offer in Compromise Pre-Qualifier. If the IRS believes your offer is the most they can reasonably collect from you, then your offer will likely be accepted. Submission of an offer in compromise requires a $186 nonrefundable application fee in addition to payment of at least 20% of your total offer.
With all of these options open to taxpayers at filing time, you can easily avoid the additional cost of filing your tax return late or simply letting your taxes go unpaid. If you would like professional tax preparation help in the Des Moines area, contact the CPAs at Boelman Shaw Capital Partners. We will help you take advantage of all the credits and deductions that you can claim and plan to minimize your tax obligation in the future.
Material discussed herein is meant for general illustration and/or informational purposes only. Because individual situations will vary, the information shared here should be used in conjunction with individual professional advice.