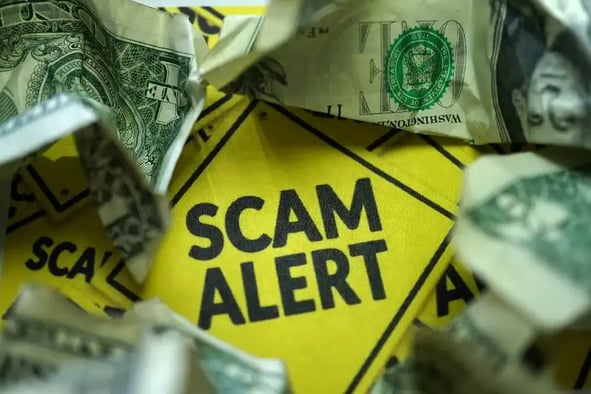 Tax scams are a constant this time of year. According to the IRS, $5.7 billion in tax fraud was flagged in just 2022. Tax scams can be done via email, offering fake services, and over the phone leading to fraud and possible identity theft.
Victims are told they owe money to the IRS and that it must be paid promptly through a pre-loaded debit card or wire transfer. If the victim refuses to cooperate, they are then threatened with lawsuits, arrest, deportation, or suspension of a business or driver's license. Often, the caller becomes hostile and insulting.
Other scams involve telling victims that they have a refund due in an attempt to trick them into sharing private information.
If their calls aren't answered, scammers often leave "urgent" callback requests.
Note that the IRS will never:
Call to demand immediate payment, or call about taxes owed without first having mailed you a bill.
Demand that you pay taxes without giving you the opportunity to question or appeal the amount they claim you owe
Require you to use a specific payment method for your taxes, such as a prepaid debit card
Ask for credit or debit card numbers over the phone; or
Threaten to bring in local police or other law-enforcement groups to arrest you for lack of payment.
If you believe you have received a fraudulent IRS call, you can report it to the Treasury Inspector General for Tax Administration here.
Boelman Shaw Tax & Financial Planning has provided financial services to the Des Moines Metro for over 20 years.
Tax and accounting services provided through Boelman Shaw & Company, LLC. Advisory services provided through BSC Capital Partners, LLC a state of Iowa registered investment advisor.