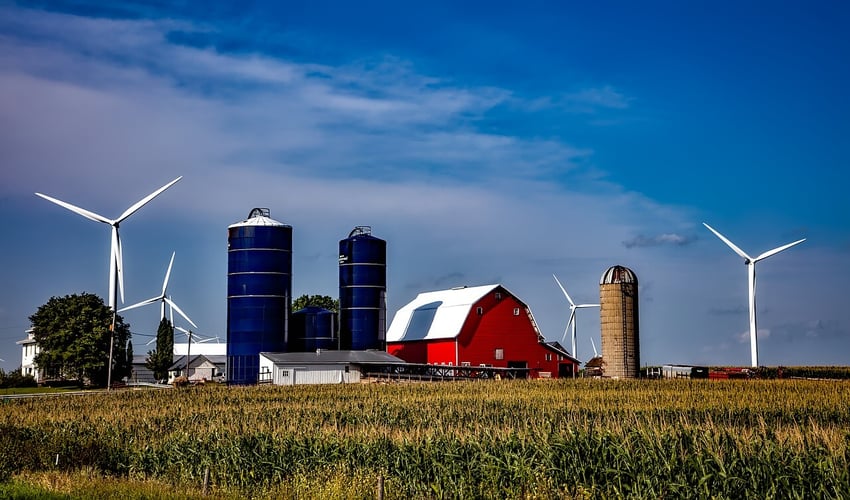 The cost of raising a child is high, and it doesn't end when they leave home. It is important to start saving for your child's college expenses as early as possible. For professional advice on education planning in Des Moines, consult the college savings specialists at Boelman Shaw Capital Partners.
According to the College Board, the annual average overall cost of college in 2012-2013 is $22,261 at a 4-year public college and $43,289 4-year private college. The Department of Education reports that the annual cost of public education has increased 6.5% per year over the past decade. If costs continue to increase at that rate over the next decade, the annual cost of a 4-year public college will be $41,786 by 2022.
Although higher education is costly, it is not necessary to save all of the funds before your child starts college. Saving 50% is a good general rule. Start with whatever you can afford to save, then add to it over time. Even putting away small amounts, if done regularly, can grow into a good down payment on your child's education. For example, the chart below illustrates the amounts you could have saved by the time your child turns 18, given various monthly investments.*
| | | | | |
| --- | --- | --- | --- | --- |
| Child's Age Now | $100/month | $200/month | $300/month | $400/month |
| Newborn | $38,735 | $77,471 | $116,208 | $154,941 |
| 4 | $26,231 | $52,462 | $78,693 | $104,924 |
| 8 | $16,388 | $32,776 | $49,164 | $65,552 |
| 10 | $12,283 | $24,566 | $36,849 | $49,132 |
| 14 | $5,410 | $10,820 | $16,230 | $21,640 |
| 16 | $2,543 | $5,086 | $7,629 | $10,172 |
*Amounts assume a 6% rate of return compounded annually. Consult a professional to determine the best investment options for you and to discuss potential return rates.
It is wise to choose tax-advantaged college savings strategies whenever possible. Below is a summary to help you consider which is right for your family.
529 Plans
529 plans are among the most popular tax-advantaged college savings plans available. The specifics of each plan vary, so be sure to compare your options and consult each issuer's official statement. The National Association of State Treasurers offers detailed information on a wide variety of plans at their College Savings Plan Network, www.collegesavings.org.
A 529 can be either a college savings or prepaid tuition plan.
Contributions are tax-deferred.
Earnings are federal tax-free if used for qualified educational expenses.
Earnings are often exempt from state tax, particularly if the plan is sponsored by your state of residence.
Federal tax plus a 10% penalty is imposed on earnings if funds are not used for eligible college expenses.
Beware of fees, which can significantly affect your overall return but often can be mitigated by choosing a plan sponsored by your state, maintaining a large balance, or making automatic monthly contributions.
Limited investment options are available.
You cannot switch among options more than once per year.
Coverdell Educational Savings Accounts
The Coverdell ESA, formerly known as an Education IRA, is an attractive option for some families.
You can contribute up to $2000 annually.
Contributions grow tax-deferred.
Earnings are tax free at the federal level and in most states if used for qualified educational expenses.
Fund can be used for elementary, secondary, or college expenses.
Income restrictions apply.
You have complete control over the investments.
The beneficiary must be under 18 or have special needs.
If there is a balance when the beneficiary reaches age 30, it generally must be distributed within 30 days.
If the funds are not used for qualified educational expenses within this time, earnings subject to tax and a 10% penalty.
Contributions go into an account that will ultimately be distributed to the child if not used for educational purposes, so the parent has less control than over a 529 plan.
Tax and penalties can be avoided by rolling the balance into another Coverdell ESA for a family member before the age limit is reached.
US Savings Bonds
Interest on Series EE and I is exempt from federal tax if used for qualified educational expenses.
Income limits apply to qualify for tax free-interest (currently $87,850 or $139,250 if married filing jointly or qualifying widow(er)).
Bonds earn a guaranteed, modest rate of return.
UTMA/UGMA Custodial Accounts
The child holds assets in his or her own name with an adult acting as custodian.
All contributions are irrevocable.
The child gains control when 18 or 21, depending on state.
Earnings and capital gains generated are taxed to the child each year. (Generally the first $1000 is tax free, the next $1000 is taxed at child rate, and earnings over $2000 are taxed at the parents' rate.)
Insurance
In addition to saving for college, it is also vital to protect against loss of income to ensure your child will have the funds necessary for a quality education. Consult with our Des Moines professionals to determine whether your life insurance and disability insurance are sufficient to cover costs in the event of family earnings loss.