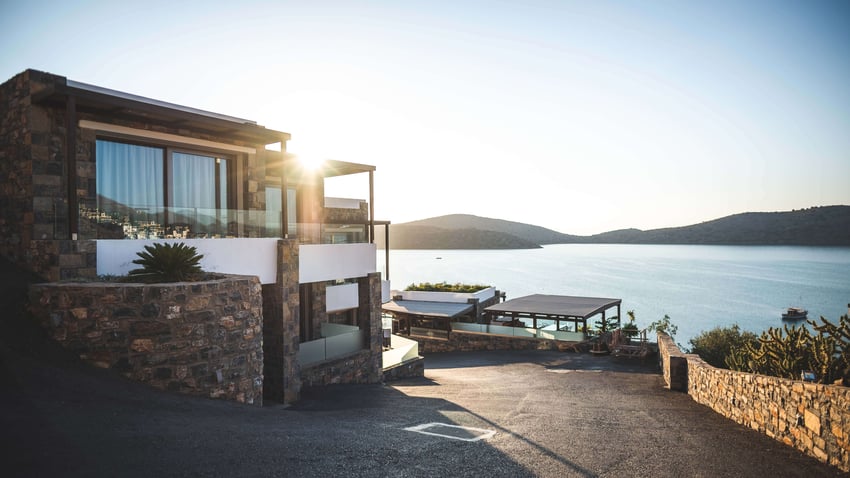 A comprehensive estate plan consists of more than just a will. When creating your plan, you should consider the key documents discussed below. You may not need all of them, but understanding the range of choices available to you will allow you to create the plan that best suits your and your family's individual needs. For expert advice on creating Iowa estate planning documents, contact our Des Moines office.
Will
The will is the best-known estate-planning document and is the cornerstone of any sound estate plan. A will accomplishes three main purposes:
It names heirs and distributes property among them after your death. If you die without a will, your estate will go through probate court and be distributed according to your state's laws of intestacy, which may or may not align with your wishes.
It names an executor, who will manage your estate. If you do not name an executor, the court will appoint one.
It names a legal guardian for any minor children or other dependents. If you do not name a guardian, the court will appoint one.
Even if you already have a will in place, it is important to review it periodically and assess whether it needs to be updated.
Letter of Instruction
This is a nonbinding document intended to give directions and information that will help your heirs to carry out your wishes. It does not become part of a public record as a will does, so allows you to communicate more privately with your heirs. A letter of instruction may contain information such as account and PIN numbers, people to be contacted upon your death, instructions for your memorial, or anything else you may wish to communicate that does not fit appropriately into a will.
Living Trust
A living trust is a separate legal entity that you create to hold legal title to your property. You may serve as the trustee of your living trust, allowing you to maintain control over the property until your death, at which time a successor trustee transfers ownership of the property in the trust to its beneficiaries.
The primary benefit of a living trust is avoidance of probate, which can be a lengthy, complex, and expensive process. Transfer of property through a living trust is quicker and better ensures your family's continued financial support. It also allows for increased privacy, as it generally does not become part of the public record as a probate inventory does. A living trust, does not, however, minimize estate taxes or protect property from creditors.
Durable Power of Attorney
There are two types of durable powers of attorney that you should consider. One is for financial management, and the other is for health care. Power of attorney allows another person to make decisions on your behalf, so it is vitally important that you designate someone you trust completely.
Durable POA for Finances
This type of power of attorney names another person, designated as your "agent" or "attorney-in-fact," to make financial decisions and manage your assets on your behalf. A standby power of attorney is effective immediately. A springing power of attorney, available in some states, comes into effect only in the event that you become incapacitated.
Durable POA for Health Care
This document designates a trusted person to act as your agent with regard health care decisions in the event that you become incapacitated and outlines what kinds of decisions (s)he will be able to make on your behalf. Your agent is legally obligated to abide by your wishes to the extent that they are known, so it is important that you communicate as clearly as possible with your chosen health care agent.
Advance Medical Directives
An advance medical directive lets others know what medical treatments you would want or allows a trusted person to make medical decisions on your behalf in the event that you are incapacitated. In the absence of such a directive, medical professionals are obligated to prolong your life using artificial means, if necessary. A durable power of attorney for health care is one type of advance medical directive. There are two others available:
Do Not Resuscitate (DNR) Order
A DNR order, signed by a physician, directs medical personnel not to perform CPR in the event that your heart or breathing stops. Two types of DNR orders are available. One is in effect only in the hospital; the other is effective immediately. The latter is typically used when one is terminally ill or at high risk for cardiac or respiratory arrest. An out-of-hospital DNR may not be heeded because emergency personnel who respond at your home or in public are unlikely to have knowledge of it. To increase the likelihood that this document will be followed, it should be kept as visible as possible.
Living Will
A living will allows you to approve or refuse certain types of medical treatment, even if your choice would result in your death. In most states, a living will only takes effect in instances such as terminal illness or injury and can be used only to refuse treatment that would serve no purpose other than to "postpone the moment of death." Even if your state does not recognize living wills, it is a good idea to create one for the purpose of articulating your wishes.
It is important to consult a professional when creating your estate plan. Contact our Des Moines office for expert advice on estate planning in Iowa.
Material discussed herein is meant for general illustration and/or informational purposes only. Because individual situations will vary, the information shared here should be used in conjunction with individual professional advice.