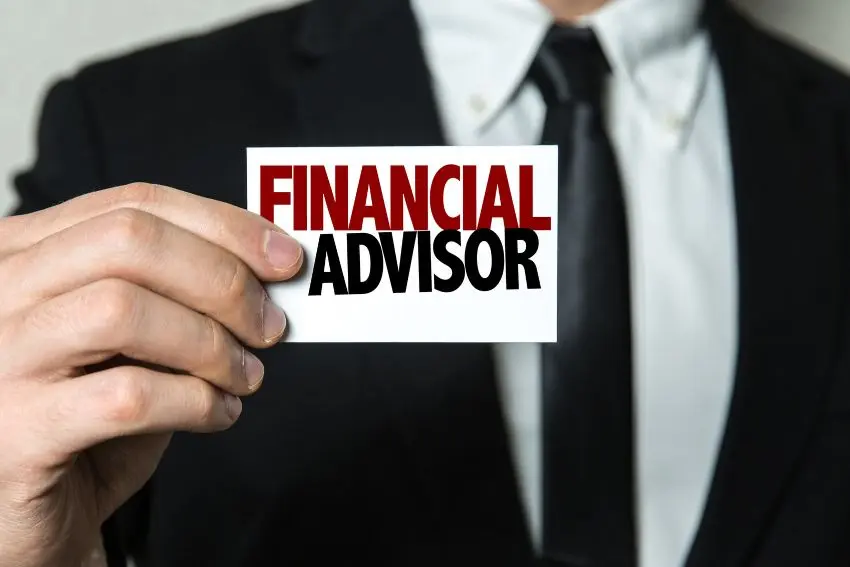 If you're considering leaving your current financial advisor, you're not alone. A 2015 study by Spectrem Group found that most respondents with a net worth of over $100,00 have changed advisors in their lifetimes. There are several reasons you might be considering making a switch, but how do you know it's the right decision? Finding the right advisor requires investing the time to research candidates, and transferring management of your portfolio to a new advisor can come with a tangle of red tape. Here are some sound reasons to change financial advisors.

Defining Success
There are a number of different ways communication with your advisor can be problematic. From the beginning, your advisor should ascertain how you define success. Are you working to eliminate debt, fund your children's education, buy a home, save for retirement, take lavish vacations, or accomplish a combination of these kinds of goals? Your timelines and financial needs should be clear to your advisor so they can create a strategy to effectively help you meet your goals.
Risk Tolerance
Closely tied to your definition of success is your risk tolerance. It's true that a longer time horizon allows for riskier investment strategies and, as a result, younger investors tend to have more risk tolerance than those nearing or in retirement. Individual circumstances, however, can alter this calculation. For example, a retired investor with enough savings to live off the interest earned by her investments may have significantly more risk tolerance than a young couple working to fund their kids' college education. Make sure your advisor understands all of the factors that go into your personal risk tolerance.
Responsiveness
When a financial advisor doesn't return your calls promptly or reach out to you to share information, it can be difficult to trust them with your hard-earned money. Likewise, if you're afraid to call to ask questions or feel dismissed when you make suggestions, it's hard to have confidence in your advisor and their strategy for your investments. If this describes your relationship with your financial advisor, it may be time to shop around.
Failure to Alter Strategy as Circumstances Change
Poor communication can lead to poor decision-making. If your advisor is not keeping abreast of important changes in your life, your goals, and your plans, then the strategy they're using isn't likely to be the one that's best for your current situation. Whether you have a child, change jobs, get married or divorced, or go back to school, your investment strategy should be revisited when life events can potentially alter your financial course.
Narrow Service Offerings
While many advisors focus on investments, it's profoundly beneficial to have a professional looking at your larger financial picture, including insurance, retirement planning, and taxes. By working with the various moving parts involved, a tax and financial planning professional can help you maximize your assets by selecting investments that convey tax advantages and by having an awareness of your portfolio when planning for and preparing your tax return.
Expenses
Do you know how much your relationship with your current advisor is costing you? High fund expenses, advisor fees, and/or commissions can significantly erode your earnings. When combined with inefficient management, these expenses can make your advisor relationship a very expensive one to maintain. If this is the case, leaving might be the only rational choice.
When evaluating potential financial advisors, be sure to be aware of these costs:
Mutual Fund Fees
Mutual funds are subject to two main types of fees: annual operating expenses and shareholder fees. Operating expenses are how the people who do the work on your fund get paid and typically range from 0.25% to 1.5% of invested funds each year. Be aware, however, that actively managed funds carry higher fees than passively managed ones such as index funds. Shareholder fees are commissions and other fees associated with the purchase or sale of shares.
Advisor Commission and Fees
Advisors may charge either a flat fee or any combination of other types of fees, including commissions on sales and purchases, fees based on a percentage of total assets managed, hourly charges, and performance-based fees. Be sure to understand all the ways your advisor collects fees for managing your investment portfolio as well as how any potential new advisor you're considering will charge you for their services.
Taxes on Investments
How your assets are managed can have a tremendous impact on your tax liability and, consequently, on your net returns. In addition to prioritizing tax-favored investments, minimizing your tax liability requires an in-depth understanding of the tax code as it applies to investments as well as your individual financial picture. For example, selling stocks too soon after purchasing them or repurchasing them too soon after selling can cause a significant increase in taxability. If you're considering switching advisors, ask potential candidates whether they see opportunities for reducing your tax liability.
Advisor's Financial Interest Put Ahead of Client's
One of the foundations of trust in an advisor is believing that they're putting your financial well-being first. After all, that's what they get paid for, right? Don't be afraid to talk to your advisor about how they get paid and how they decide which investments are in your best interest. If you get pushback or dodgy answers, consider it a red flag, and look around for someone you can trust.
Lack of Quality Advice
Some financial service agencies offer similar advice to most of their clients. This kind of one-size-fits-all advice can leave serious gaps in your investments' earning potential. For example, if your portfolio consists of a handful of mutual funds, you may assume that it's diversified. Often, however, advisors bundle similar large-cap mutual funds that are all essentially the same when including small-value stocks in the mix can result in better returns. If your investments aren't adequately diversified, you can be missing out on important opportunities.
If you've already started thinking about your financial future but are looking for more advice, the experts at Boelman Shaw Tax & Financial Planning in Des Moines have resources that can help.
Tax and accounting services provided through Boelman Shaw & Company, LLC. Advisory services provided through BSC Capital Partners, LLC a state of Iowa registered investment advisor.